Guide to: Moving to Germany
Top German Cities for your Move Abroad Post-Brexit
With the inevitability of Brexit looming ever closer since June's referendum, more and more Brits who voted to stay in the EU are looking to relocate to Europe before the process begins – but where to move to?
Well, Totallymoney.com recently ranked Germany as the top country for living costs, career prospects, and quality of life, boasting some of the following stats:
Average salary of £33,000

Lowest living costs

Highest salaries for education, engineering, and media industries
At F&N Worldwide Removals, we've helped countless people organise their international move to Germany and a host of other countries worldwide. If you're considering moving to the EU in anticipation of Brexit, check out these great German cities below for some inspiration for your next potential home!
Berlin
The capital will always be a popular destination for tourists and expats alike, with the thriving melting pot of cultures, industries and influences making Berlin a great choice for relocating. Berlin is a growing hub for IT and internet-based workers, with many people choosing to take their work remotely and establish themselves in one of the many open-office sharing spaces all over the city. What's more, cheap rent makes this city popular with people of all budgets.
Munich
Munich isn't just a popular destination for tourists; the Bavarian capital is frequently rated as one of the most liveable cities in the world. A gateway to the beautiful Alps, Munich is one of the greenest German cities with a huge range of living choices suited to your tastes, budget and interests. Those looking to relocate to Munich should be aware that as its popularity has increased, its prices have too, so higher living costs are to be expected for the experience.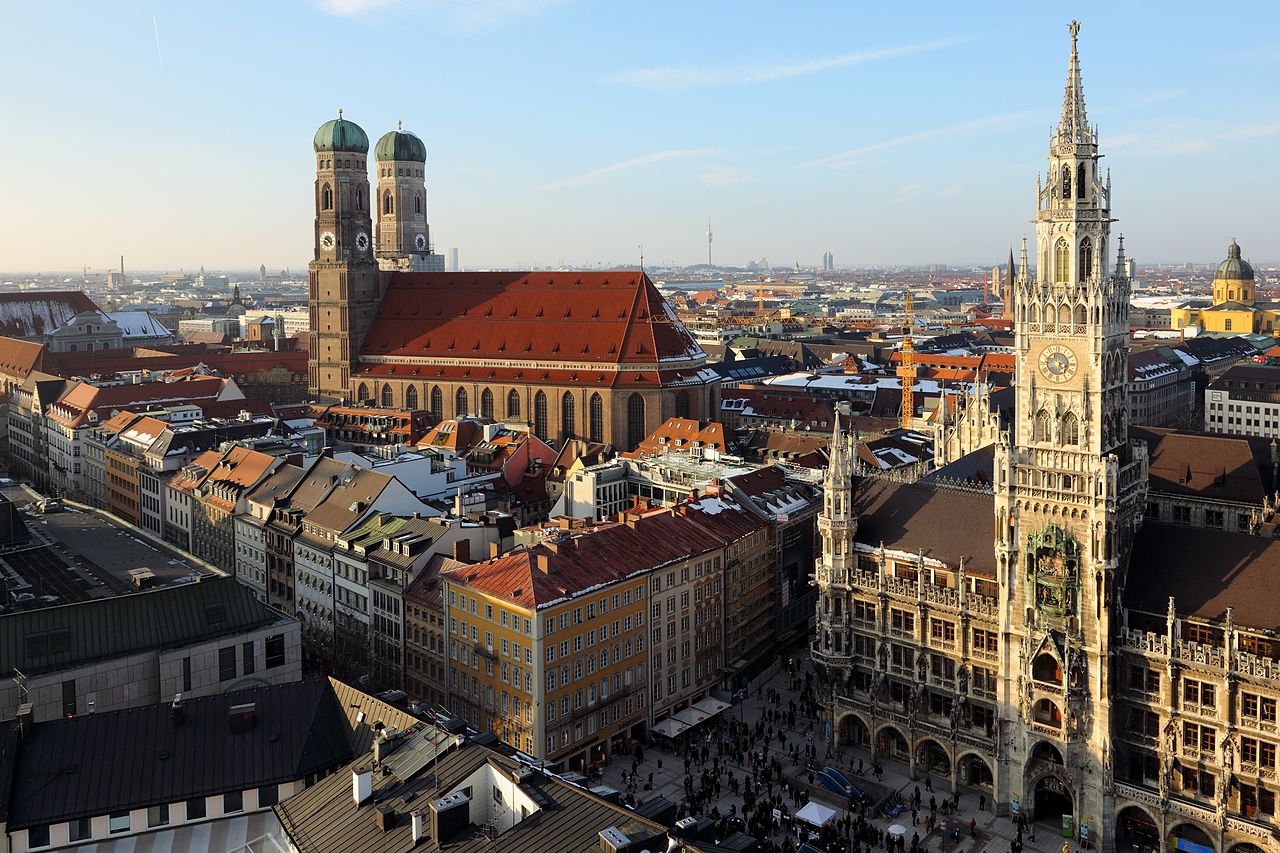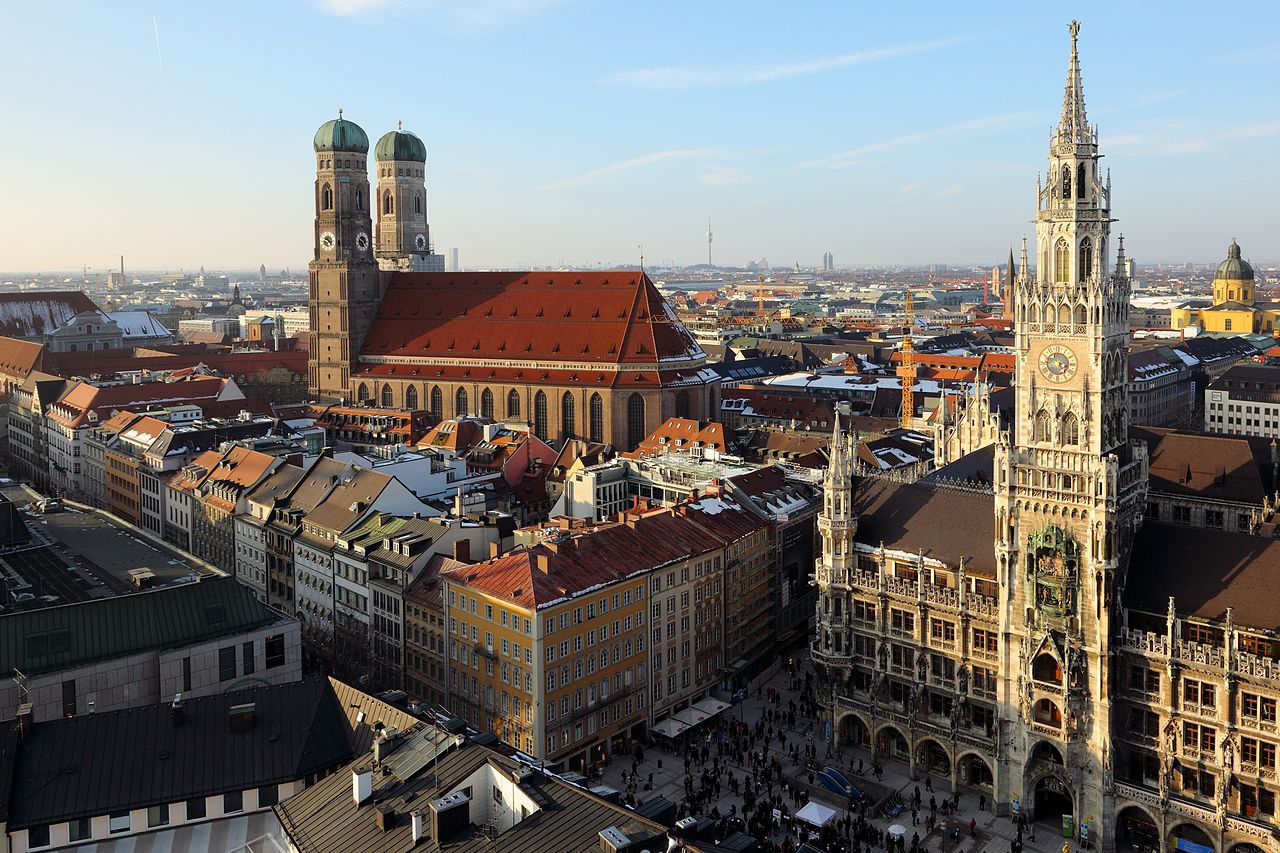 Hamburg
Hamburg is the second largest city in Germany, with accommodation options providing more living space than many major cities anywhere in the world! This beautiful city provides plenty of employment opportunities as the economic hub for Northern Germany, and with plenty of green open spaces and rivers and canals throughout the city, Hamburg can be a great option for relocating for both employment and leisure activities.
Cologne
Cologne is one of the oldest cities in Germany, and home to the world-famous cologne cathedral, making it a cultural hub for visitors and locals alike in the west of Germany.  Accommodation in the centre of Cologne can be expensive, but commuting from suburbs allow you to experience the same benefits of this historic city without so high a price tag.
Frankfurt
As Germany's financial capital, Frankfurt is a popular choice for those looking to relocate to an area with good prospects for careers in the finance industry. Whilst it is often named as one of the most productive cities in Germany, accommodation can be tricky to source in the city centre – opt for more affordable suburb living like most of the workforce of Frankfurt.
Stuttgart
Stuttgart is home to major employers such as Mercedes, Porsche and Bosch, so employment rates are high in the city, with it often labelled as one of the most creative regions in the country. Stuttgart is also set across a lot of beautiful greenery, with many of the best homes set high up on hills to provide an amazing view.
Dusseldorf
Dusseldorf is often ranked amongst the highest in the world for quality of life. The beautiful city straddles the Rhine river, and has a cosmopolitan culture home to media, banks and industry, as well as entertainment and restaurants.
Organising an international move is a mammoth task, which is why our experienced team at F&N Worldwide Removals are on hand round the clock. We're based in Grantham, successfully providing  international moves across the globe. From surveying your belongings to providing assistance with packing and shipping, we strive to remove as much of the stress as possible from moving to Germany abroad – allowing you to focus on the excitement of moving to a new country!
For more information, a quote, or to simply discuss a query, just contact our team today and we'll be happy to point you in the right direction.