Things to Consider…
Culture
When it comes to American culture it very much depends on the state you are relocating too. For example, California is known for its laidback and carefree approach, whereas New York is known as the city that never sleeps and is notoriously fast paced. When deciding to relocate it's best to thoroughly research the state, speak to the locals and arrange a visit to experience the true way of life.
Americans are often known for their love of fast food and this also extends to eating out and socialising on the weekends. Whilst holidays such as Easter and Christmas are celebrated in the USA, Independence Day and Thanksgiving are also major holidays in America.
Language
Moving to American from the UK should provide no issue with the language barriers as for many the native language is English. However, it's important to remember that some words are translated differently in the USA, trash in the US is rubbish in the UK, and similarly trunk of the car is known as a boot in England.
If you're relocating to Southern America then it's best to brush up on your Portuguese and Spanish beforehand as this is the native language. With many online course now available you'll be able to pick up the language beforehand and enlist the help of a languages teacher once you've arrived in your new home.
Finance
As many banks operate internationally you may be able to transfer your current account over to a standard American checking account. Checking accounts are used for most financial transactions in America and allows you to withdraw money, transfer money between accounts, pay bills, use online banking and set up direct debits. As with any bank account it's best to set up a meeting to discuss your requirements and find the best bank package to suit you.
Driving
It's more than likely you will need a car if you're living in the United States. With vast and wide states, shopping malls and other amenities are often based in out of town locations.
In order to drive within America you will need to check with the motor vehicle department of each state to check the requirements. Some states will require you to hold an International Driving Permit in addition to a valid license from your country of origin.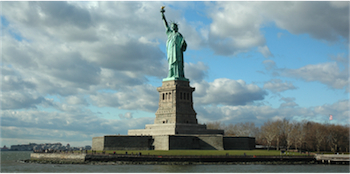 Household Issues
In the majority of states within America it is relatively easy to find accommodation. Whether you are looking to buy or rent a house, apartment or condominium furnished or unfurnished it's best to start by speak to a real estate company to establish what you're looking for.
Price if often determined by the size of the home, this is measure in square feet. In order to rent or buy a property in the US a credit check will need to be performed to determine your financial stability.
Employment
Finding employment in America will be dependent upon the qualifications and skills you have attained and the industry you wish to work in. Relocating to America with a high skill set will enhance your prospects of finding employment in a competitive country.
On average Americans work 40 hours per week with often a reduced holiday entitlement to that of the EU. Many employers will offer benefits plan which may include medical and dental insurance, bonuses, life insurance and retirement plans.
Education
If you're relocating to America with family then education will be your main priority. The education system in America varies greatly to the system in the UK, with children starting education later on. In America school years are defined as grades starting at Elementary School before moving on to Middle School, High School and then College.
If English isn't your native language then some school will also teach in additional languages, however this mainly occurs in states where a large number of foreigners have settled. English as a Second Language courses may also be available at your chosen school to assist. Take a look at our blog post about relocating with a family for more information.
Healthcare
Healthcare in America is very expensive and unlike the UK isn't funded by the state. If you receive medical treatment in the US you will be required to pay for the care you receive.
Some employers may offer healthcare packages within their contracts, however if not then you will need to find alternative healthcare insurance.
American Removals Quick Quote Form