Moving to Canada?
Relocate to Canada hassle free with F&N Worldwide Removals. We will pack and ship your most prized possessions to your new home with a removals to Canada service. Your items will be expertly wrapped by our removals team who will take care of everything for you. From packing up your home in custom made crates to organising transport for your possessions and even unpacking it on arrival we will use our industry knowledge to make your move as smooth as possible.
Removals to Canada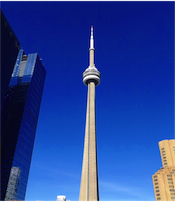 We are also able to provide Canadian experts to help advise you every step of the way on your move to help you settle into your new life in Canada. Whether you need advice on the paperwork required, custom regulations or finance guidance in your new country we will be on hand to assist you every step of the way.
Together with us and CN Tower Toronto, you can move to Canada without leaving your treasured items behind. You can trust our expert agents located around the world to carry out clearance and delivery of shipments; ensuring your Canada removals arrive safely, securely and promptly.
Wherever you're relocating to in Canada, F&N Worldwide Removals can make sure your belongings are carefully packed and professionally delivered to your door.
Whether you prefer to have your belongings shipped, flown or driven to your location; F&N Worldwide Removals can organise you a removals package to Canada to suit your needs. From wrapping and packing your possessions to delivering items to a remote Canadian province; F&N Worldwide Removals can make the transition overseas as pain-free as possible. Get in touch for a quote or request a call back today!