Removals to Austria
We're reliable and trusted by our clients because we always make our services friendly, personable, cost effective and tailored to your exact needs. So if you're looking for a removals company to assist you in moving to Austria, trust in F&N Worldwide Removals for all your packing, transportation and unpacking needs.
Enjoy a smooth and safe relocation to beautiful Austria and let us take care of the rest – for your move to Austria, look no further than our dedicated team at F&N Worldwide Removals.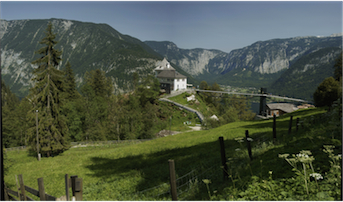 MOVING TO AUSTRIA – COST EFFECTIVE AND RELIABLE
What our customers love about us the most is our comprehensive service; we'll take care of everything making your move to Austria smooth and comfortable every step of the way. We'll tailor our removals service to meet your needs and ensure that all of your furniture and possessions arrive safely at your new address.
Let us take care of everything: professional packing, special care for large or fragile objects, shipping of artwork or valuable items, safe and secure storage solutions, arranged transport, customs and logistics, paperwork and an unpacking service for complete convenience.
For removals to Austria that tick all the necessary boxes, choose F&N Worldwide Removals and make your move to a brand new country as stress-free as possible. Get a call back today!
UK TO AUSTRIA WITH A PASSIONATE TEAM
Our team is made up of trained and professional individuals who care about helping people move to their new country of residence, wherever that may be in the world. We can offer removals to the rest of Europe, as well as international removals to other areas of the globe. Make moving to Austria a smooth and stress free process and let our passionate team of removals experts look after all the little details.
We can pack, deliver and unpack all of your prized possessions, ensuring that they are in tip top condition, and you can begin your new life as soon as you arrive. Relocating to Austria is easy with F&N Worldwide so call us to discuss your needs today.
Austria Removals Quick Quote Form