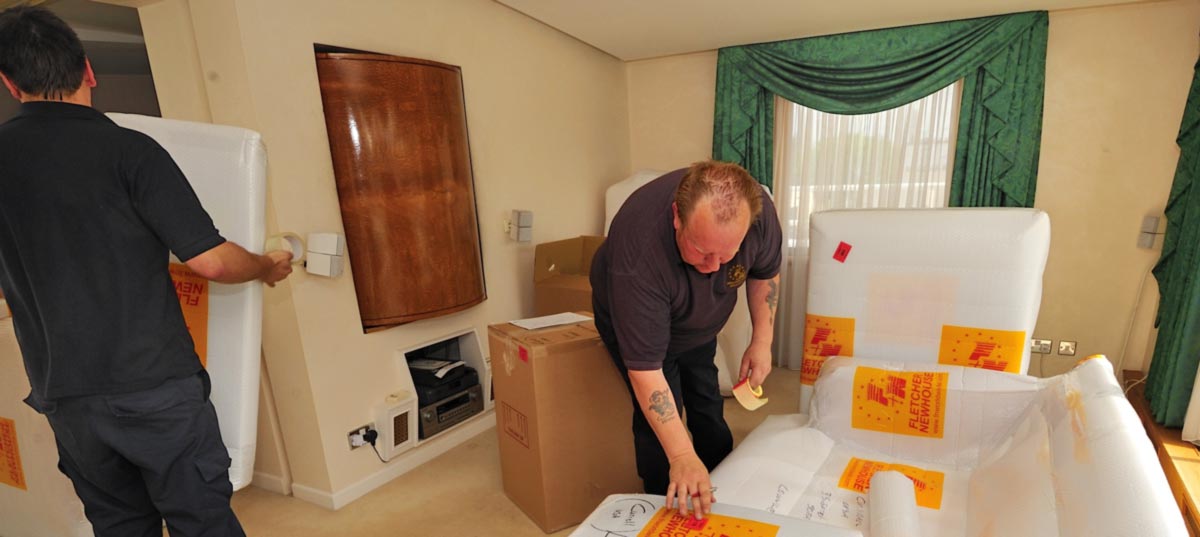 Removals Advice
We have assembled this very short removals survival guide to help you avoid some of the most common issues when moving house.
Make a plan of your home
A plan of your new home will be useful for our crew – please mark the room names and any items that are large and need particular positioning.
Packing and unpacking
If your doing your own packing please ensure the cartons are fit for purpose; if you need cartons we can supply them – just call and they'll be with you within three days.
Dismantle furniture
Please make sure that any furniture that needs dismantling is taken apart before we arrive and that curtains, fixtures and fittings are down and ready to go. If fitted carpets are included ensure they are loose and ready to roll. We can arrange these things for you but please ask the surveyor so we can confirm the extra costs.
Attics and lofts
Our crews cannot enter lofts unless they are properly floored and lit. Please make sure the contents of loft spaces that are not accessible are in a suitable spare room before the moving day.
Important documents
Do not leave important documents – particularly passports and tickets that you may need – in items to be packed. Keep a separate folder and make sure it safely away from the packing areas so it is not wrapped for the move. It has happened!
Cookers/washing machines/fridges & freezers
They should be prepared, drained, washed and disconnected before the crew arrive. We can help with standard screw connection washing machines but they should have their stabilising bars fitted before the move if they are available. Consult your manufacturer's handbook.
Clothing
Hanging clothes will be transported using portable wardrobes that we can supply. The surveyor will note the number required. Alternatively we can use lay flay cartons about the size of a large suitcase. It maybe possible to leave some clothes in drawers but this will depend on the weight and type of furniture – the surveyor will advise.
Bedding & linen
If you have not already packed the bed linen please ensure the beds are stripped and folded ready for the crew to pack.
Stereo system, video and computer equipment
This equipment is best moved in its original packaging.  The record deck and the pick up arm of your record player should be secured for transit as per the manufacturers instructions before the crew arrive.
China/glass/ornaments and books
If we are packing leave them in situ for our crew to do.
Foodstuffs
Try not to take anything that has already been used; otherwise make sure lids and tops are tightly secured. Food items (other than unused tins or jars) cannot be put into store.
Contents of garages & garden sheds
Please make sure they are organised well before the move – garden tolls and implements should be washed before the moving day. This maybe particularly important for some overseas destinations – ask the surveyor. Flammable products and gas cylinders cannot be taken on the removal vehicle.
Access
If you have any doubts about access to your old and new homes please let us know.
It's worth letting your neighbours know in advance that a large removal vehicle will be parked outside your home so you can prepare them for any inconvenience.
Long-term storage
Fridges, freezers, washing machines etc. may suffer in long term storage if not completely drained and dry.
Personal effects
Keep a box for your personal things marked not to go on the vehicle and point it out to all the crew. Put everything you need in the box so you can take it in the car when you leave.
Moving your plants
We will do our best to move plants safely. Please make sure they are wrapped and covered where possible and that they are damp but not dripping water. We regret we cannot offer cover of any kind for plants under our indemnity cover.