Moving to Greece
If you are immigrating to Europe and you have chosen Greece as your destination, you will of course have to ship your possessions over there. Arranging this shipping can be a trying process and you will have to consider Greek customs laws and all the costs you will have to factor in to your move. As an alternative to this we at F&N Worldwide Removals can arrange your removals so that you can relax and enjoy the move.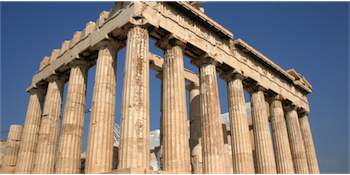 SUPERB SERVICES FOR REMOVALS GREECE AND BEYOND
We offer a whole array of services that are sure to make your move to Greece easier, whether you are bound for Athens, Thessaloniki or one of the islands such as Rhodes.
Removal Services to Greece
Our services which could really assist you in moving to Greece include:
• We can pack your possessions before shipping
• We can arrange air, land or sea shipping for you
• We will take care of any necessary paperwork
• We can organise shipping or cars and other vehicles
• We will deal with customs agencies and shipping companies
• We can arrange storage of goods until you arrive in Greece
• We can also unpack your goods at the other end for you
We will also talk to you before shipping about the regulation in Greece so that all your goods arrive safely and can be transported on to your new home. We can also tell you what to expect at your Greek port and, as mentioned, transport your belongings to your final destination and even unpack for you. Get a quote or get call back today!