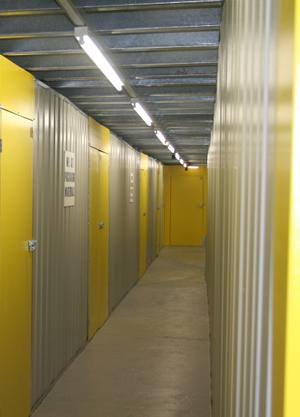 Storage 
in this day and age is in purpose made 
wooden containers
. The containers can come to your home on a removal truck and be loaded directly so avoiding double handling and cutting down on risk. They are naturally ventilated and strong enough to be stacked for safe keeping short or long term. It is possible to take things from the container during their stay with us although a small charge may result.
Oversize items are wrapped and kept on special racks. Very large things – cars, boats, garden sheds – are stored appropriately and safely within the warehouse or in converted shipping containers.
For those of you returning to the UK our store in Grantham is approved by HM Customs; this is important because it means we can hold the shipment under "bond" until cleared if directed to do so by the customs people. It means we can keep control in our warehouse without the need of inspection at the port or a third party broker being involved.
If flexibility is what you need then self-store may be the answer. We have three self store warehouses in the F+N family. All are purpose made with a huge variety of room and cupboard sizes for you to fill – then just come and go as you please. Swipe card access and CCTV camera security are all part of the service.
Lastly we offer specialist archive storage. With automated and computerised retrieval you can safely clear that overpriced office space of your records and let us guard them for you. If you want a file, just call and we'll deliver it. When the files are out of date, let us know and we'll have them securely shredded and recycled.