Moving to Dubai
Move to Dubai from the UK in the blink of an eye with a safe, secure and prompt Dubai removals service that can bring all your belongings direct to your door. Make immigrating to Dubai a stress-free experience when you trust a professional international removals company to take care of everything for you. From packaging to shipping and clearing customs at the other side; F&N Worldwide Removals have Dubai removals all wrapped up.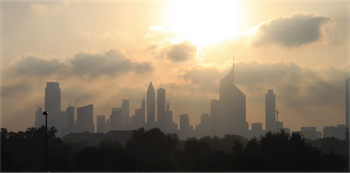 Easy Removals to Dubai
Start your new life in Dubai with all of your home comforts. From small everyday objects to sofas and priceless pieces of art; moving to Dubai is effortless with the help of an international removals company. Whether you are unsure of the best method of transportation for your items or require specialist clearance for unusual items; F&N Worldwide Removals can provide a door to door quotation based on your specific requirements.
Just some of the services F&N Worldwide Removals can offer when immigrating to Dubai includes:
Organise Necessary Paperwork
Professionally Pack Your Possessions
Arrange Transport by Land, Sea or Air
Arrange Shipping of Cars & Vehicles
Deal with Customs & Shipping Companies
Organise Transport from Destination Port
Arrange Secure Storage Prior to Your Arrival
Unpack Items in Your New Home
Removals to Dubai with F&N Worldwide
Whether you require sole use containers, shared loads or purpose made crates; F&N Worldwide Removals can make the best choice to suit your shipment and destination. Our quotation comes with advice on the country to which you are going, the name and contact point for our agent and a description of our service. Whatever your needs, you can could on us to always be available to explain and guide you through the Dubai moving process. Get in touch for a quote or request a call back today!