Things to Consider
Culture
Life in Switzerland is often centered around family life with local amenities and time off often tailored around spending time with friends and families. An outdoorsy lifestyle awaits with vast landscapes to explore and a high standard of living it's the perfect place for work and play.
The climate in Switzerland is varied and whilst the winters are cold, especially in the mountainous regions where ski resorts are located, summers are often warm. Temperatures average around 25°C in summer.
Language
Switzerland is an expat hub and many different languages are spoken in the country due to this and there are four official national languages; French, German, Italian and Romansh. The Federal Constitution stipulates that the French, German and Italian are spoken as official languages in parliament, administration and the army, whilst Romansh is to be used when communicating with another Romansh person.
Whilst these are the national languages, English is widely spoken in Switzerland. Every child is required to learn a second national language, with many opting to learn English. You'll often find that the languages spoken in Switzerland vary from the traditional versions of the language with different dialects and accents.
Finance
Known for being a highly regarded centre for banking, Switzerland's banks offer some of the most trusted and efficient services. There are three main account types in Switzerland; current, salary and savings. Opening a bank account in Switzerland operates in the same way as it does in the UK.
High living costs mean that Switzerland is an expensive country to live in, but this is often compensated as the wages are much higher than those across the rest of Europe. As competition is often restricted in the country, prices are often higher than the true value of the service, likewise some trades are restricted which pushes up the premium for those who are allowed to practice it.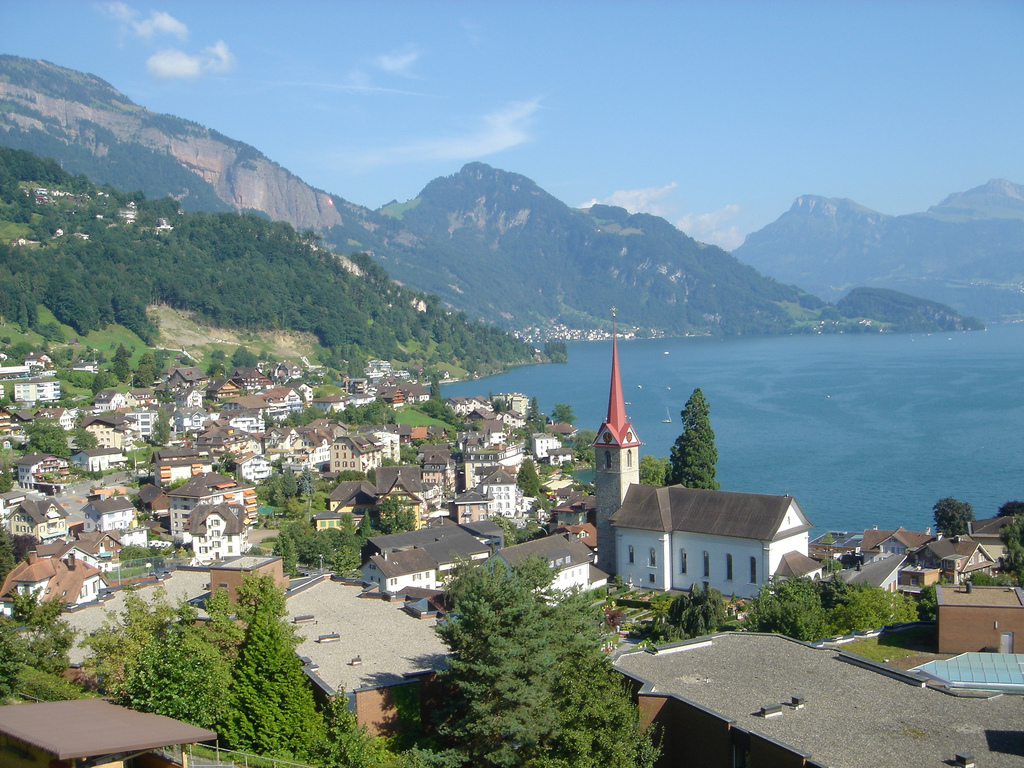 Driving
Switzerland is a mountainous country and it can take longer to drive from a to b than it would elsewhere due to the passes and tunnels you would need to go through. Laws surrounding driving are similar to the rest of Europe, and if you plan on driving in Switzerland for a year or more then you'll need to exchange your license for a Swiss one.
If you want to import a vehicle then it's best to do so at a major port as they will have the capabilities to process your vehicle there. You'll also need to contact customs, arrange a tech inspection, know the rough market value, vehicle origin and provide a compliance certificate. If the vehicle has been owned for less than 6 years then you'll need to pay taxes on arrival.
Household Issues
Many properties in Switzerland are often rented out due to the cost of purchasing being so high, however this does mean that rental properties in the country can be hard to come across due to demand being so high.
Similar to many rental properties, homes are often unfurnished and you will be required to provide a deposit upfront as well as proof of income and means to pay the rent. Large apartment blocks often come with a regulation document stipulating what is and isn't permitted on the property so make sure you read up to ensure you stay on the right side of the law.
Employment
Jobs in Switzerland come with high salaries making it a popular place to work in Europe. By law expats are entitled to the same employment rights as Swizz nationals, so you can rest assured that you will be treated fairly during your employment.
On average you'll work around 42 hours per week, with 4 weeks annual leave per year. Determining the language you speak in your job role will depend on the type of business you work for, larger businesses will speak English, whilst smaller businesses will speak the national languages.
Education
Education in Switzerland is of a high standard and has a compulsory starting age of between 4 and 6. Cantons, the individual states in Switzerland, control how the schooling system is operated and the structure of education, this leads to varying levels of education across the country.
Schooling is taught in the national languages, so if you are English speaking then it may be best to attend a foreign language or private school where English is likely to be the language classes are taught in.
Switzerland Removals Quick Quote Form