Moving to Australia?
Relocating to the other side of the world can seem daunting, but at F&N Worldwide Removals we pride ourselves on taking care of your whole move for you and aim to make it as hassle free as possible. From packing up your home in custom made crates to organising transport for your possessions and even unpacking it on arrival, we will be there for you every step of the way.
Removals UK to Australia with F&N Worldwide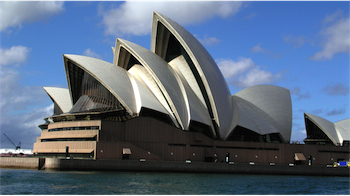 We've trained our teams to professionally and skillfully wrap your possessions safely and deliver your belongings to your new home ready for your arrival. Our expert teams will be on hand to advise on all aspect of Australian life to help you settle in. We are able to advise you on the necessary paperwork required for your move, custom regulations and even housing.
Our international removal service allows you to relax in the knowledge that your move to Australia is in safe hands. Whether you are relocating to Australia for business or to start a new life in the sun; you can transport all your worldly possessions securely with us. From packing to shipping and delivery; every aspect of your move to Australia can be taken care of.
Move to Australia with our hassle-free international removal service that is tailored to your needs. Whether you need to source the best destination service for your removals to Australia or transport delicate and valuable items; you can find international removals to Australia that won't let you down.