Things to Consider…
Culture
Australians are known for being laidback and carefree so if you're relocating down under then be prepared to completely relax and unwind. With a climate that is relatively temperate all year round, you're guaranteed to enjoy the sunshine and the great outdoors. It's worth remembering that the seasons in the southern hemisphere are the opposite to that of the UK, summer in the UK is winter in Australia.
Australia has a relatively low crime rate and is an extremely sociable and family oriented country, making it a great place to bring up a family. Australia also enjoys a diverse and mixed culture with many immigrating to Australia to enjoy all it has to offer.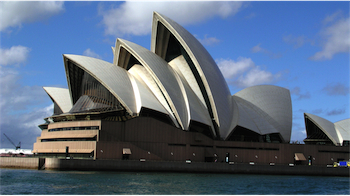 Language
Australia has an extremely diverse culture and due to this a variety of languages can be found spoken in the country. Whilst English is the spoken language many are therefore able to speak a language other than English. It's also worth remembering that many words used in Australian English differ from the traditional English language and Australians will often abbreviate their words in what is called Australian Strine.
Finance
Setting up a bank account in Australia is relatively stress free. One of the major banks, National Australia Bank, offers migrant and expat accounts where a personal advisor will be on hand to understand your needs.
In order to open up an account you will require a; passport, visa and another form of identification. It's worth setting up an account within 6 weeks of your arrival to avoid any complications.
Driving
As Australia is such a large country it is likely that you will need your own vehicle in order to explore the country, its cities and the vast outback and countryside.
If you are planning on bringing your car over in your move to Australia then you will need to research which import option you need to apply under and ensure your car meets the Australian standards. Driving with an overseas license will vary in each state in Australia, however in most states you will be able to use a foreign license.
Household Issues
The standard of property throughout Australia is very high, although this may vary in some areas of the outback. Many modern properties also come equipped with air conditioning units and large gardens, often with swimming pools.
For some types of property it may be necessary for foreign nationals to notify the government to receive prior approval before showing an interest in potential properties. If you are planning on renting a property then you may need to commit to a minimum lease length of between 6 – 12 months.
Employment
Many Australian employers will look to employ someone with fluent English, good qualifications and a high skill set, however this does vary from industry to industry. As with many forms of employment, networking is key to finding a job in Australia, although many jobs are also advertised online, through agencies and in local newspapers.
On average the Australian working week is around 38 hours, with a slightly higher starting wage than that of the UK, however this is due to the cost of living being higher.
Education
Schooling in Australia is compulsory from ages 6 – 16, and may be chargeable depending on the type of visa you have been granted. Although there are minor variations across the different states, the schooling system in Australia rates highly across the country. Classes are taught in English across Australia although some classes may be available in other languages.
Students are required to attend Primary, Secondary and Senior Secondary School in Australia. Terms run differently in Australia in line with the seasons and the summer break is held over the Christmas period.
Take a look at our blog post about relocating with a family for more information.
Australian Removals Quick Quote Form